What is psoriasis?

Psoriasis is a chronic autoimmune condition that causes the rapid buildup of your skin cells. This buildup of cells causes scaling on your skin's surface. The typical life cycle of a skin cell is 1 month.Inflammation and redness around the scales are fairly common. Typical psoriatic scales are whitish-silver and develop in thick, red patches. However, on darker skin tones, they can also appear more as purplish, dark brown with gray scales. Sometimes, these patches will crack and bleed.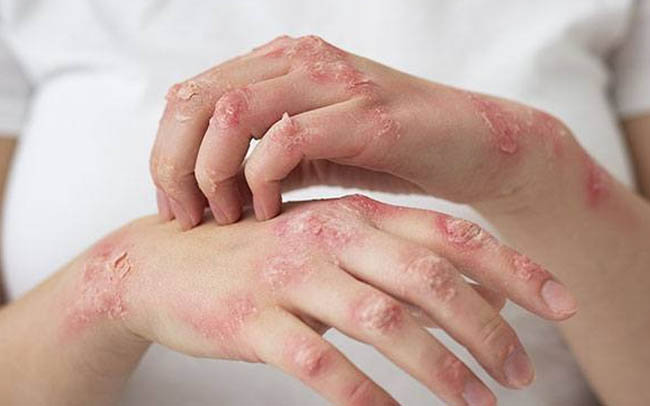 Scales typically develop on joints, such as elbows and knees. However, they may develop anywhere on your body, including the:
Less common types of psoriasis affect the:
Nails
Mouth
Area around the genitals
What are the different types of psoriasis?
There are five types of psoriasis: